Our Teachers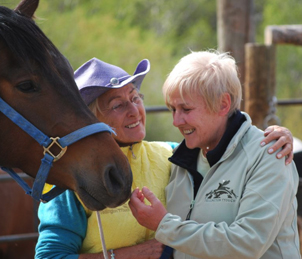 Our teachers are the heart of our organization.
The Tellington TTouch® Method is an ever-evolving body of exercises and techniques based on a fundamental set of principals: respect for all beings and the interconnected nature of physical, mental, and emotional balance.
Our instructors are dynamic and creative individuals devoted to the betterment of animals and their people through knowledge, awareness, and understanding. Each teacher brings their own spin to the work, providing a supportive, multi-layered learning experience.
Our Instructors dedicate their talents to helping people and their animals.