Previous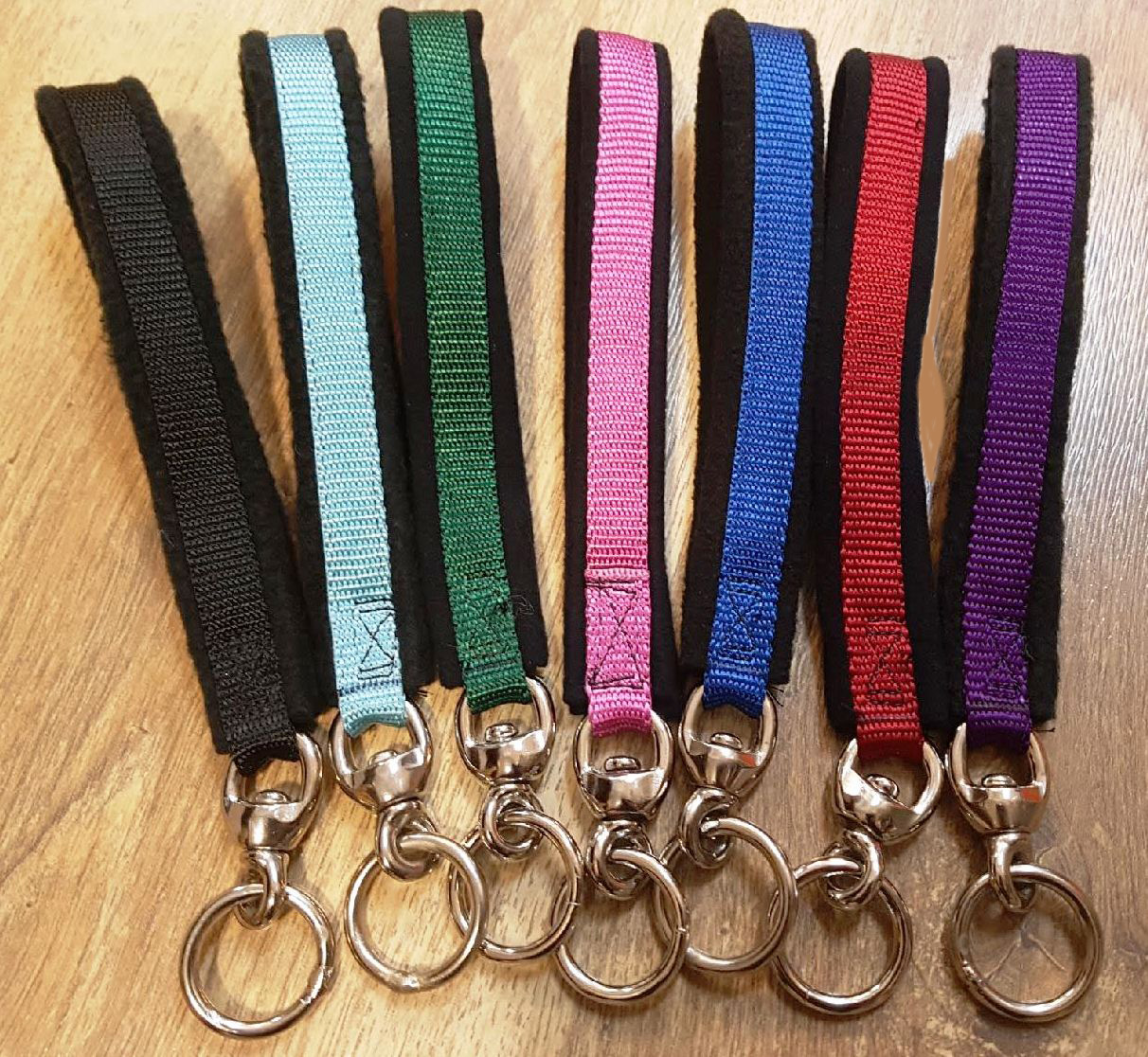 TTouch® Harmony Leash Handle
Reduces leash pulling and helps to maintain balance and cooperation. This fleece handle can be used with any double ended leash to create a clear, fluid connection with the handler. Easy to use and effective without the use of force. Now with a convenient swivel for even easier use.
Made in the Canada by Garadun. Available in Black, Royal blue, Red, Green, Purple, Sky blue and Rasberry.
Large 3/4 inch wide
Medium 5/8 inch wide
Small 3/8 inch wide Note: The color choice of Sky Blue and Raspberry is not available for the 3/8 length.