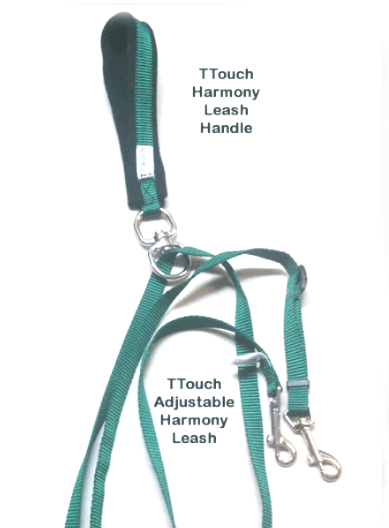 TTouch® Harmony Leash & Handle set
Reduces leash pulling and helps to maintain balance and cooperation. The genius is in its simplicity. These leashes can be used with any harness that has two points of connection. Adjustable leashes in 5/8 inch or 3/4 inch Nylon help to maintain balance with a sliding fleece handle. Available in multiple colors with a snap on each end. Perfect for leading with two points of contact.
Made in the Canada. Available in Black, Royal blue, Red, Green, Purple, Sky blue and Rasberry. Available in two adjustable lengths, 3'-6' and 4'-7'2" long. Note: The color choice of Sky Blue and Raspberry is not available for the 3/8 length.