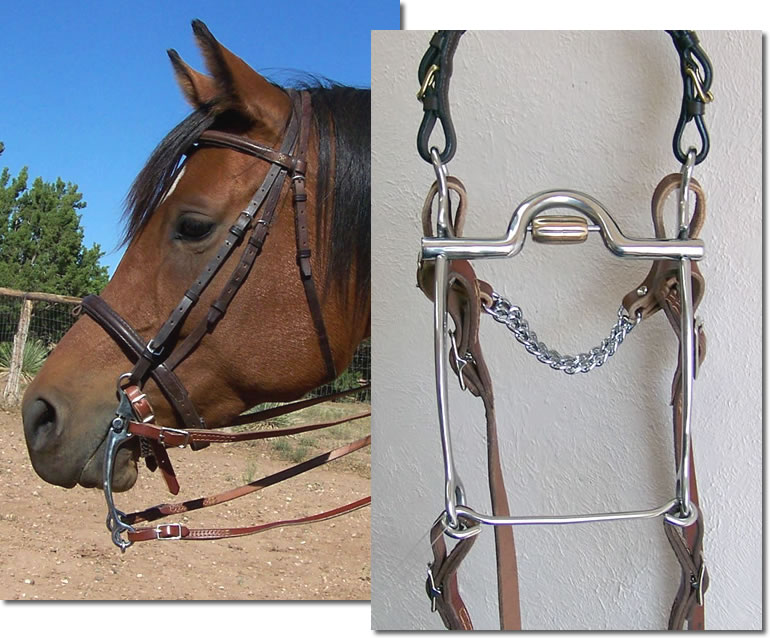 Training Bit (Rollerbit)
OUT OF STOCK!
Used in TTouch® Training, this bit is especially effective for horses who are heavy on the forehand, strung out, ewe-necked and stiff in the back or hind quarters. The stainless steel bit has a 7" shank with a copper roller and is designed to be used with two reins. The shank is loose and curved back, which has a softening effect on the mouth, poll and back. Sizes: 5-1/2 mouthpiece.

Below: photos of side view and fitted to a horse.