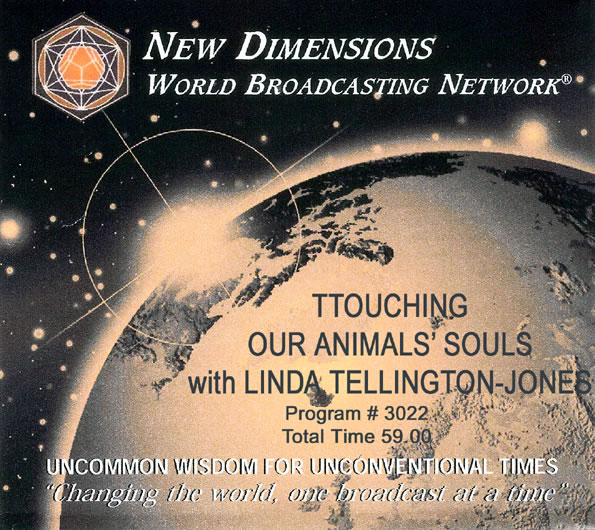 Touching Our Animal's Souls Audio CD
TTouching Our Animal's Souls
CURRENTLY OUT OF STOCK
Listen to Linda Tellington-Jones interviewed by Justine Toms of New Dimensions World Broadcasting Network.

Topics explored in this dialogue include:
How you can use touch to enhance healing, learning and understanding
What is a gentle way to eliminate aggressive or unruly behavior without punishment
How your expectations affect your animal's emotions
How do you reassure your animal while you're away from home
Why touching an animal's ear affects other areas of his body and his personality
How you can use touch to reduce your own pain
New Dimension Radio is a project of New Dimensions Foundation, a social profit, public benefit, educational organization.
A woman from Albuquerque heard Linda's New Dimensions radio interview, got the book, and did the TTouch on her 18 yr old cat WHO IS NOW ACTING LIKE A KITTEN. Paula is very thankful.