Next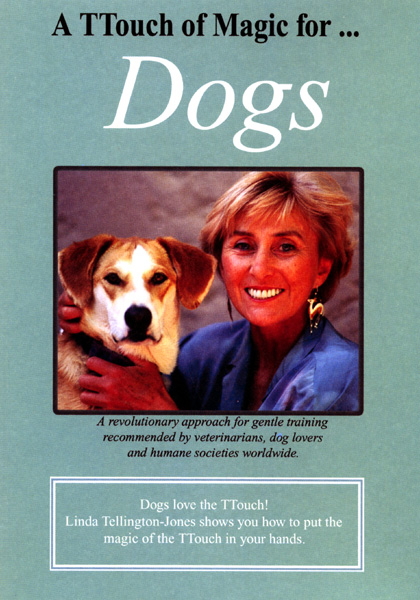 TTouch® of Magic for Dogs
Want a more relaxed and focused dog? This video demonstrates specific TTouches and Learning Exercises in a workshop setting that will help your canine companion become a more balanced being.

DVD 56 minutes. Released: 1994.
I recently purchased your video. The book is on the way to accompany it. I am very aware of the benefits of relaxation, mindfulness and massage (mind/body/spirit) for humans. My sense is that animals deserve and benefit from the same. Out dogs constantly get massaged, but I appreciate the advantage of doing it correctly. What a difference a video makes. Thank you both, Robyn and Linda.




I often refer people to buy the video and several times it has kept a dog in the home instead of being placed. Also I've referred several horse people to get the video also.

I have a great success story with one of my rescues. It was a 3 month old choc. cocker that was biting and bring blood. She bit me 3 times the first hour I had her and brought blood each time and I am experienced at handling dogs. I used it on her that same night and within 30 minutes you could see her calm down. She is 3 years old now and doing wonderfully. If not for the tape she would probably would have had to have been put to sleep. Thanks so much.