Next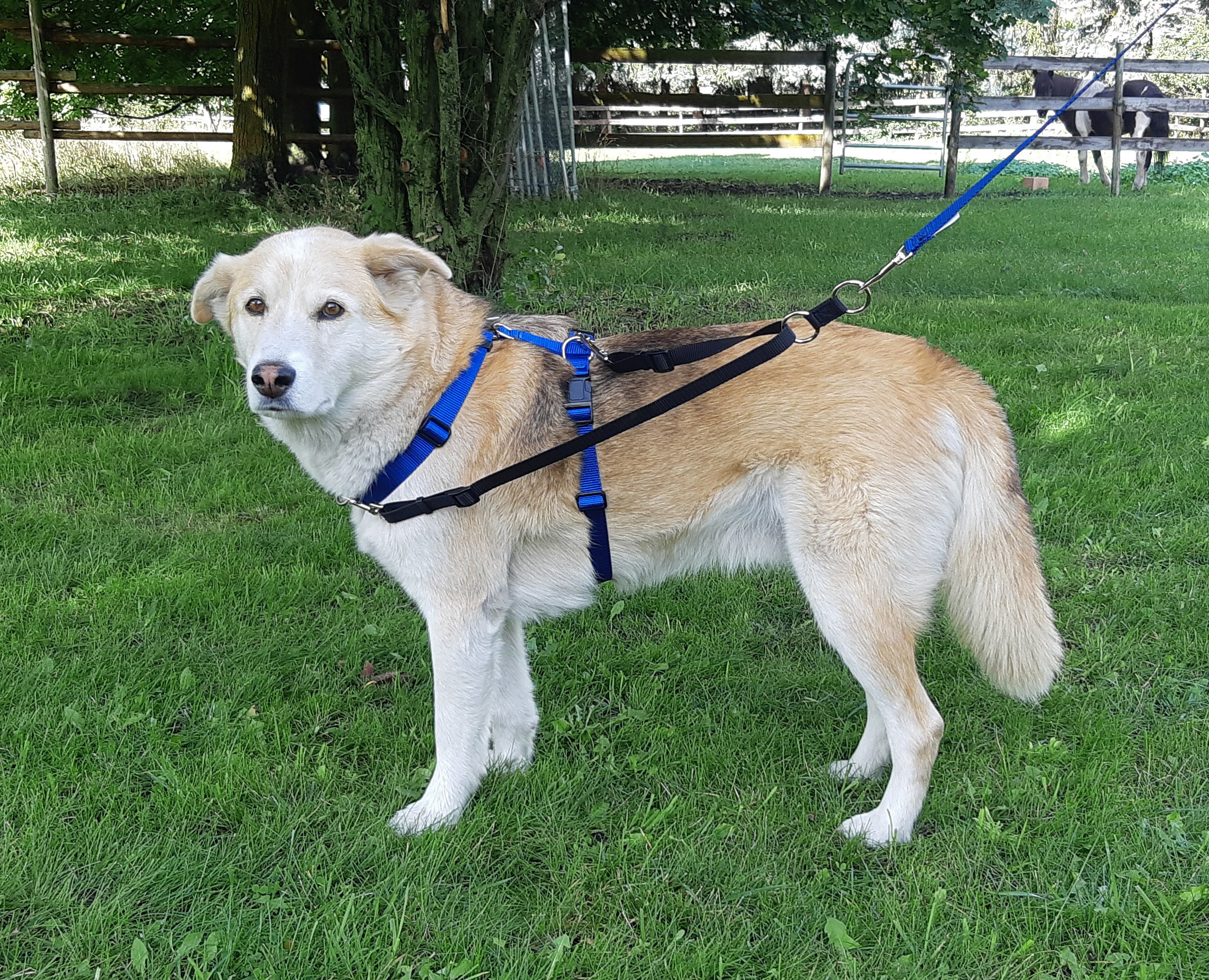 TTouch® Connector
The newest piece of equipment in the TTouch® Tool box is the TTouch® Connector, a short, piece of nylon with a light snap at each end. It attaches to any harness with two rings, chest and back, and can be used with any leash.

The original idea for this came from Finland. One of our Practitioners, Pia Arhio-Letho, liked the concept of the Harmony Leash with the sliding handle but she had four Border Terriers to walk at once. A friend of hers, Liisa Pennanen, who makes leashes and collars and came up with the solution. By shortening the leash and putting a ring in the middle she could one dog to each end of the leash, while allowing the sliding connection. This allowed her to walk four dogs using two leash and handles and still have two points of contact on each dog.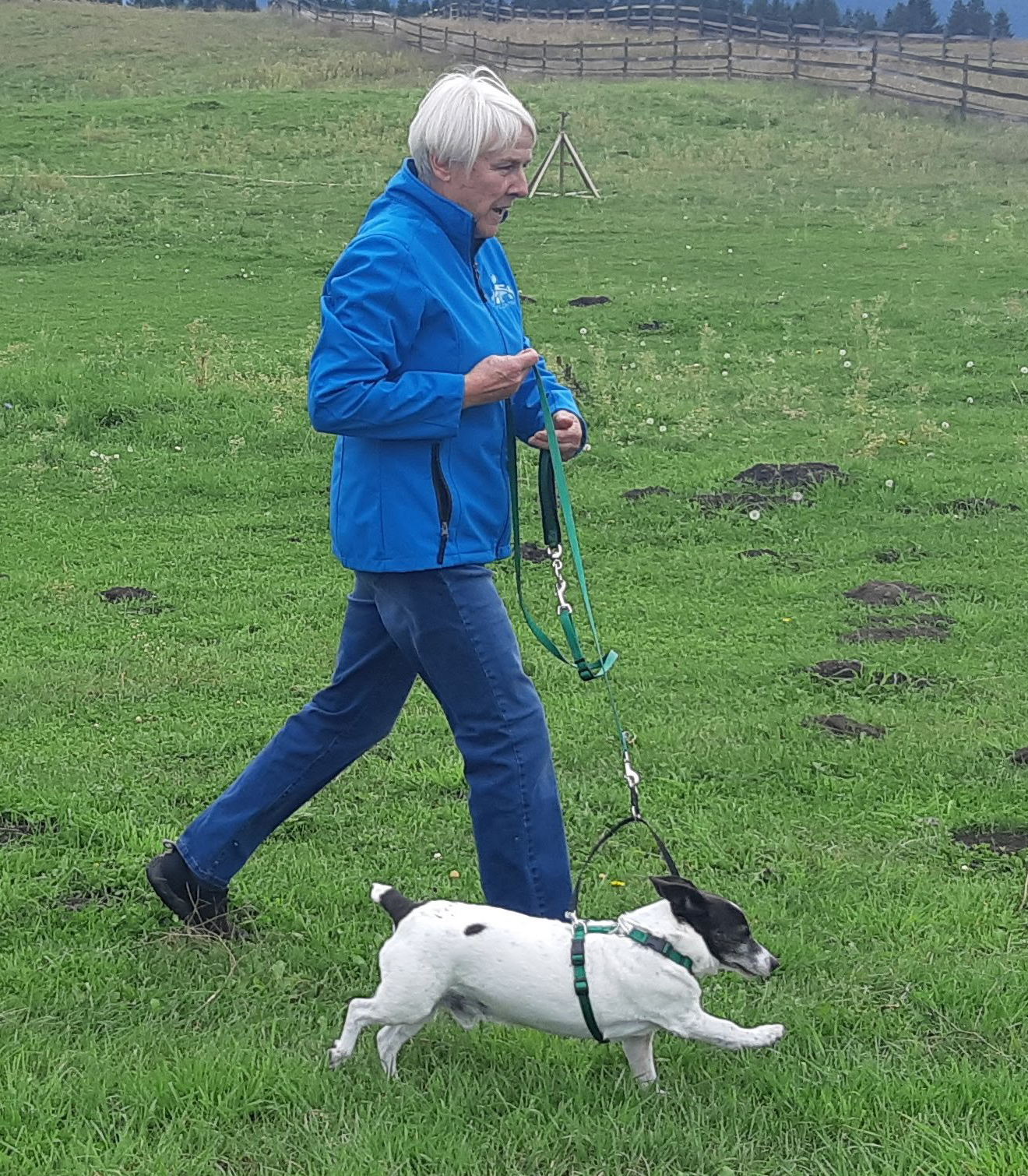 Robyn started using the concept in 2018 with very pulley dogs that needed a longer leash for more space. Typically a single point of contact is used with a long line. Unfortunately, when attached to only the front ring, the harness slides and pulls the dog out of balance laterally. When the line is only attached to the back ring, the pressure can create more forward pull in the dogs.
The TTouch® Connector is an adjustable length of leash nylon with a snap at either end. It has a tab with a ring that slides along the nylon which divides the pressure between the front and back of the harness. You can attach a long line (leash) with a snap, use a rope, or the leash with the handle extended, attached to this sliding ring.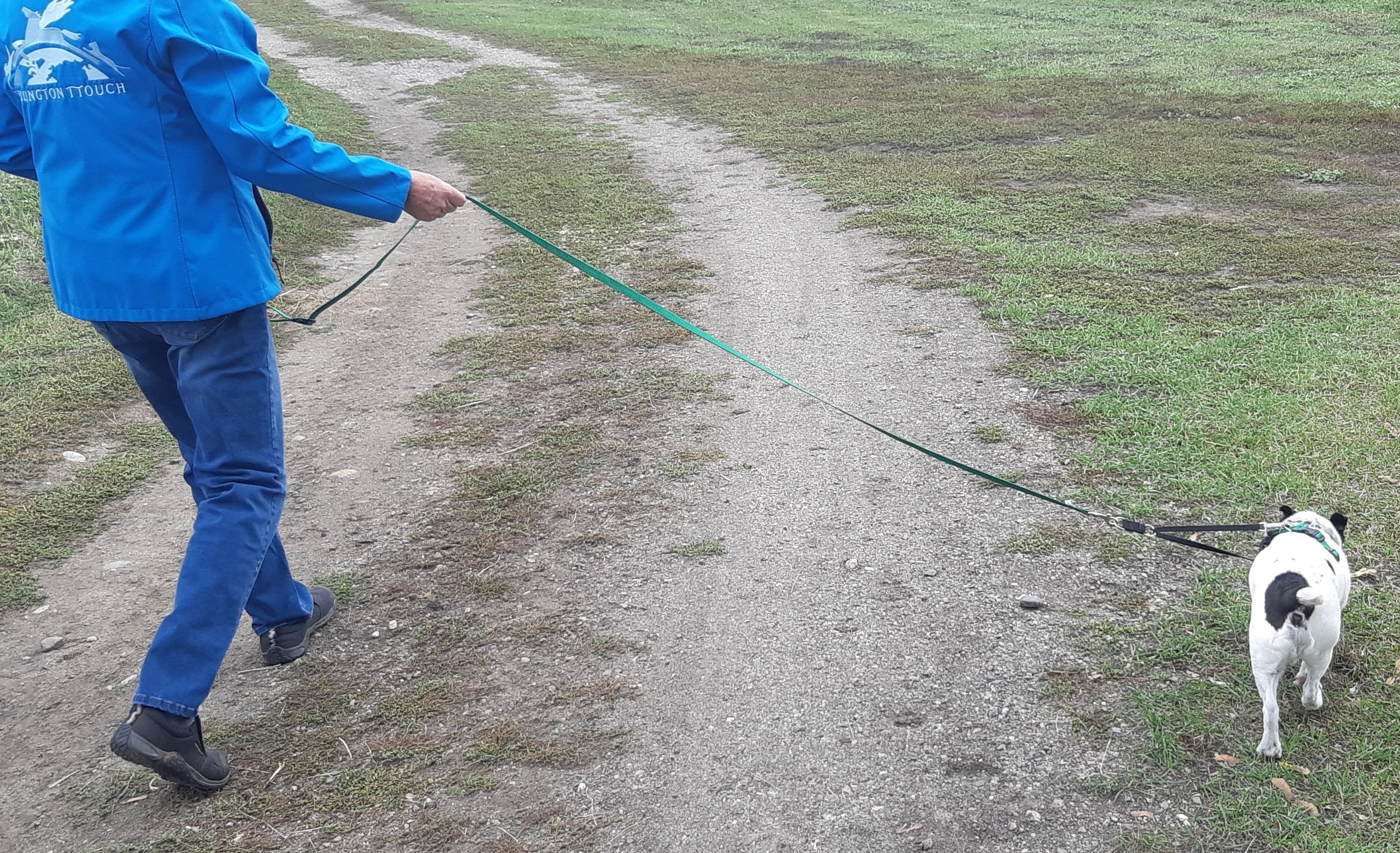 TTouch® Connectors come in three sizes, small, medium, and large. Small $15.00, 3/8 inch in width, is recommended for toy to small dogs such as Yorkies, Pomeranians etc. Medium $18.00, 5/8 inch width, is recommended for small to medium breeds such as Shelties, Cocker Spaniels etc. Large $22.00 are 3/4 inch in width and are suitable for larger breed types, Labradors, Shepherds, Huskies etc.