Home
>
Shop
>
Horses
>
Books
>
All Wrapped Up: Improving function, performance & behavior with TTouch® Body Wraps (Horse)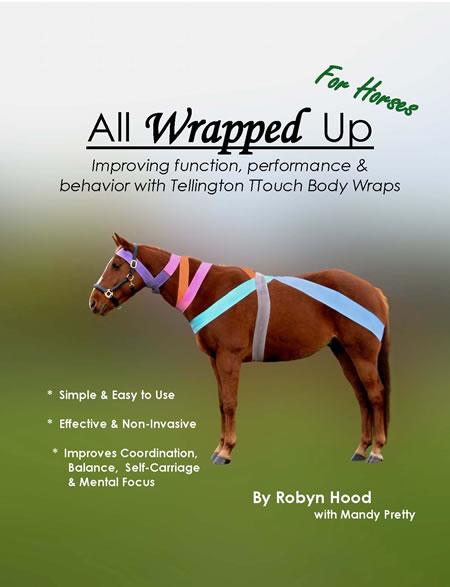 All Wrapped Up: Improving function, performance & behavior with TTouch® Body Wraps (Horse)
by Robyn Hood with Mandy Pretty

Everything you always wanted to know about Body Wraps for Horses:
Simple and easy to use
Effective and non-invasive
Improves coordination, balance, self-carriage and mental focus
This book has 35 pages and many color photos. Available in Book and PDF.
Linda says, "The ALL WRAPPED UP booklets for dogs, cats and horses by Robyn Hood are fantastic!! AND there is a booklet for humans also! Everyone who has the book loves the photographs and details of how to wrap. The pastel colors and top quality ACE Wraps Robyn recommends make a huge difference for animals as well as people.
Be sure to get Robyn's books on wraps that are available here and on the Canadian website or from the TTEAM Shop in Germany."