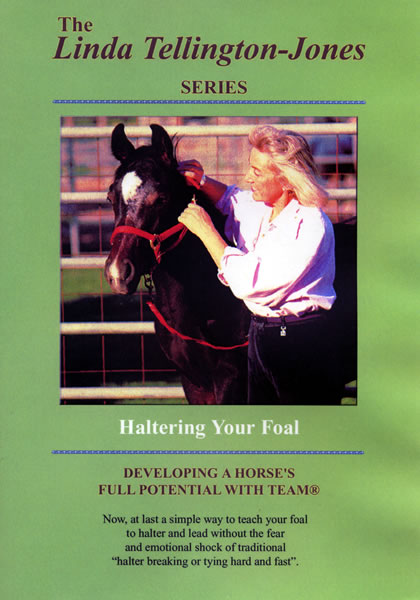 Haltering Your Foal Without Trauma DVD
This video, originally produced in the late '80s, has been a favorite among TTEAM enthusiasts. Linda Tellington-Jones presents an easy and successful way to establish trust and understanding with your foal. Many physical and behavioral problems of horses are created in the first few months of life. Some techniques you will learn: how to lead your foal at the walk, stop, lower the head, and pick up the hooves. (DVD format, 36 min.) Original Producers of VHS format: Lawlor, 1988. Produced as DVD: Linda Tellington-Jones, 2007.
NOTE: TTEAM is an acronym of "Tellington TTouch® Equine Awareness Method." Since this DVD was made, the brand name for all the facets of the TTouch® organization is Tellington TTouch® .