Next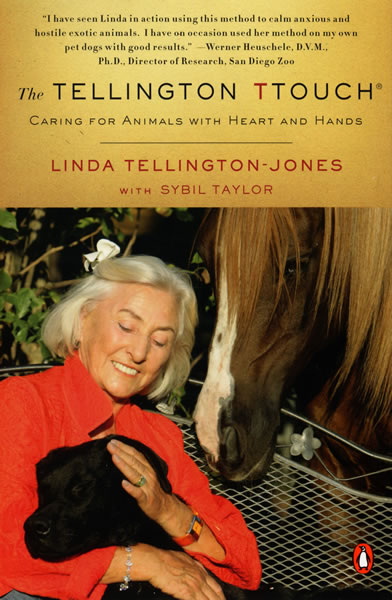 The Tellington TTouch®: Caring for Animals With Heart And Hands
by Linda Tellington-Jones with Sybil Taylor

Covering a wide variety of animals, including domestic and zoo animals, this is a wonderful definitive book for learning the Tellington TTouch® and an intriguing account of Linda's experiences from around the world.

Paperback 277 pages. The 2008 edition has a new cover and some edits to the Penguin Book, published in 1995.
A simple, circular touch can make a dramatic difference in the way an animal feels and acts, accomplishing everything from the rehabilitation of a horse from an injured leg to quieting a compulsively barking dog. The Tellington TTouch offers tools to enhance animals' well-being and training that anyone can use on cats, dogs, birds, horses, every reptiles and other exotic animals.

Along with accounts of her extraordinarily successful experiences performing the Tellington TTouch and solid how-to-advice, distinguished animal trainer Linda Tellington-Jones offers advice for solving problems common among pets. The Tellington TTouch opens our eyes to an innovative, effective method of improving our animals' health and temperaments.