TTouch for You: Inspiring Self Care
with
Linda Tellington-Jones Elinor Silverstein
January 1

-

December 31, 2023
Live Interactive & Online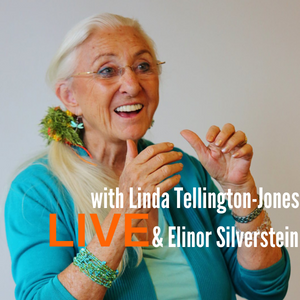 Connect With The Magical Intelligence Of Your Body
Tellington TTouch® is a simple, proven method of touch that has been used to improve the lives of thousands of people and animals throughout the world.
Learning TTouch® for Self-Care.Releasing anxiety and pain with TTouch® and gratitude.A supportive community sharing TTouch® in a global online setting.Connecting to the Creative Life Force in every cell in your body.The merging of science and spirituality.
This program offers credits for those looking for TTouch For You practitioner status. To learn more email kirsten@ttouch.com.
In this online, interactive course, you'll discover what thousands have already experienced first-hand: the life-changing power of Tellington TTouch®!
$89/month or $979/yr
Dates and Times of Live Training Classes:
Each Class is 3 hours, and all classes are on Sundays at: 10:00 am Pacific Time / 11:00 am MT / 12:00 pm CT / 1:00 pm ET BONUS Weekly 'Live With Linda' Tuesdays each week at 11am -1 pm Pacific