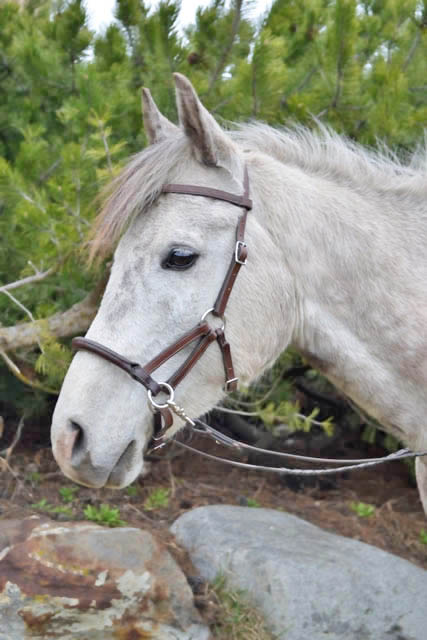 Lindell Bitless Bridle - Leather Nose
The leather noseband "Lindell" Sidepull. This bitless bridle is a side-pull with a round stitched leather nosepiece and soft leather jowl and chin straps.

The Lindell is custom made for Tellington TTouch® Training and named after Linda Tellington-Jones. We use it to start young horses and with horses who are sensitive in the mouth, overbent and/or for riders who have a tendency to balance off their hands. The Lindell buckles under the jowl to keep the nosepiece and cheek straps from slipping.

The Lindell is available in black and dark brown bridle leather and comes with a browband. It comes in Large, Medium, Small.