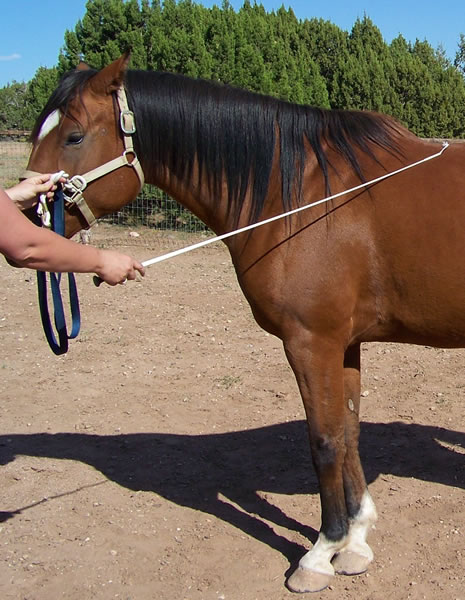 TTouch® Wand
This 48" white dressage whip (imported from Germany) is stiff and well-balanced with a button end. It is an essential tool for successful TTouch®work.

See an illustration of the wand in use with the lead.

Read more about the Wand and Leads

Please note! An additional $15.00 shipping charge will be added to orders that include a wand(s) and additional items, including kits, that do not fit in the standard wand shipping box. If you are ordering a wand only, standard shipping rates apply.